How can I give to Mississippi State's iCanBike Camp?
Donating directly to the camp can be done through the MSU Foundation website. All you need to do is follow these simple steps.
1. Go to the giving page at the MSU Foundation by clicking here.
2. Enter your contact and credit card information.
3. In the section entitled "I want to contribute to:" click "other" and then type "iCanBike- Fund 312909" in the box labled "please indicate where you would like us to direct your gift".
4. Complete by confirming your billing address and submitting your gift.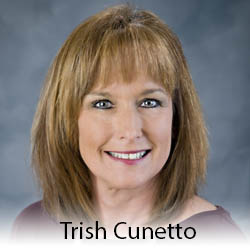 How can I Become a Camp Sponsor?
To inquire regarding sponsorship contact Dr. Twietmeyer at (662) 268-7533 or g.twietmeyer@msstate.edu. You can also discuss sponsorship with the College of Education's MSU Foundation representative Mrs. Trish Cunetto. Trish can be reached at 662-325-6762 or tcunetto@foundation.msstate.edu. Before coming to the MSU Foundation Trish spent twenty-five years as an elementary school teacher. She is very passionate about promoting educational initiatives such as the iCanBike Mississippi State Camp and will be very happy to assist you, your family or your company in becoming a Camp sponsor.
Personal Stories from past camps:
"HUNTINGTON, W.Va. — Before this week, 8-year-old Grant Burrows wouldn't even sit on a bicycle by himself. While his friends would ride around for fun, Grant would not join in... To see him on Wednesday, most people would be amazed to see how far he had come so fast.
"It was something that I wanted to be involved with and give something back to the kids," he said. "The program is unbelievable... Look at the smiles on their faces — how could you not love being here?"